Ceylon Kithul

Products

Ceylon Kithul products are made from the sap of the Kithul palm tree, which is native to Sri Lanka. This sap is collected by tapping the tree and boiled down to create a sweet, caramel-like syrup that is 100% natural and free of additives. Kithul products include syrup, jaggery, and treacle, and are known for their unique flavor and versatility in a range of recipes.

They offer a healthier alternative to sugar, with a low glycemic index and high nutrient content. Additionally, Kithul products are sustainably sourced and contribute to the preservation of traditional livelihoods in Sri Lanka.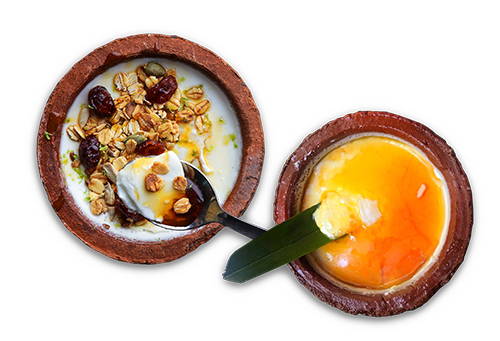 Kithul Treacle
Try our Kithul Treacle, made from wild kithul flowers using traditional Sri Lankan methods. This sweet treacle adds an exotic flavor to your favorite recipes, from baking to desserts. It's a great source of healthy fats, vitamins, and minerals that improve heart health, boost immunity, and cognitive functions.
Packaging type (Unit) : Glass bottle
Weight : 50g (2g X 25TB)
Units per Master carton : 24
Master cartons per FCL : 20ft - 2575 / 40ft 5150
Flavors / Varieties : Original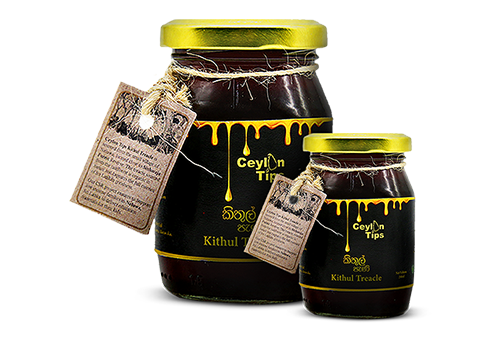 Kithul Jaggery
Experience the natural sweetness of Sri Lanka with Kithul Jaggery, made from the sap of the Kithul palm tree. Unrefined and rich in minerals and vitamins, it offers a unique caramel and molasses flavor with a low glycemic index. Use it as a sugar substitute in baking or on its own.
Enjoy the authentic taste of Sri Lanka with our Kithul Jaggery.
Packaging type (Unit) : Paper Carton
Weight : 50g (2g X 25TB)
Units per Master carton : 24
Master cartons per FCL : 20ft - 2575 / 40ft 5150
Flavors / Varieties : Original