Welcome to the

Worlds of Ceylon Gems

Sri Lanka, also known as Ceylon, is a land of natural beauty and wonder. It is also a treasure trove of precious stones, with a rich history of gemstone mining and trading that dates back over 2,000 years. Ceylon Gems are known for their exceptional quality, beauty, and rarity, and are prized by collectors and Jewellery enthusiasts around the world.

From sapphires and rubies to tourmaline and topaz, Ceylon is home to a wealth of precious stones, each with its own unique characteristics and beauty. Our collection of Ceylon gems includes some of the world's finest stones, cut and polished to perfection by our skilled craftsmen. Each gemstone is hand-selected for its quality and beauty, and is accompanied by a certificate of authenticity.

At Ceylon Tips, we provide service of exporting Gemstones & Jewellery from Sri Lanka to other countries with International Certification. In Addition, our special "Birthstone" collection offers you to select your desired stone.

Furthermore to enhance your knowledge in Gemology, we have designed an awareness program to enrich your knowledge about exquisite Gemstones and its history with the manufacturing process.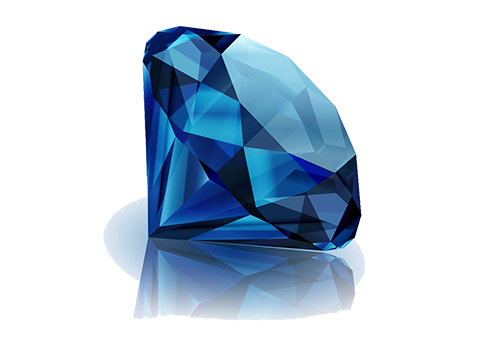 Gemstone Wholesale Exporter
Our company specializes in sourcing and exporting high-quality gemstones directly from Sri Lanka to customers all over the world. With over 15 years of experience in the industry, we have developed a deep understanding of the local market and forged strong relationships with reputable gemstone miners and cutters.
Our extensive selection of gemstones includes a wide range of varieties, such as Sapphires, Rubies, Topaz, Garnets and many more. We offer both loose gemstones and finished jewelry pieces, all of which are carefully inspected and verified for authenticity before being shipped out to our customers. Whether you're a small-scale jewelry maker or a large wholesaler, we are committed to providing you with the best possible prices and quality products.
At Ceylon Tips, we pride ourselves on providing exceptional customer service and support. Our team of experts is always available to answer any questions you may have and help guide you through the gemstone purchasing process. We understand that every customer has unique needs and preferences, and we work closely with you to ensure that you receive personalized attention and a hassle-free experience.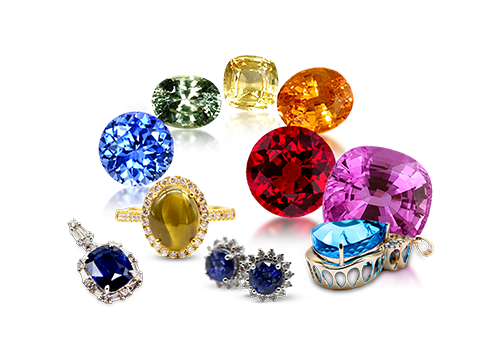 Jewelry Exporter
Ceylon Tips provides high-quality, customized jewelry with a seamless experience for clients. We listen to each client's specific requirements for jewelry type, materials, gemstones, and desired amount. Our team works closely with clients to create a design tailored to their unique preferences, ensuring every piece reflects their vision.
Ceylon Tips guarantees each piece is certified and comes with a warranty, providing clients with peace of mind about the product quality. We also handle the exporting process, ensuring the finished product arrives safely and securely in the client's hands. Ceylon Tips aims to make the exporting process straightforward and stress-free for our clients while exceeding their expectations with exceptional service and beautiful jewelry.
Please contact us for further product details.
Select your lucky birthstones
International Certification
AGL - American Gemological Laboratories
Based in New York City, AGL (American Gemological Laboratories) is a top gemstone grading and identification lab, founded in 1977 by gemologist Christopher P. Smith. AGL specializes in origin determination of colored gemstones, notably Kashmir sapphires and Burmese rubies. Its detailed grading reports feature color, clarity, cut, carat weight, and treatment information.
AGL conducts research to enhance the understanding of gemstones and offers training and certification for gemologists and appraisers. AGL is highly respected for its expertise, research, and education in the field of gemology.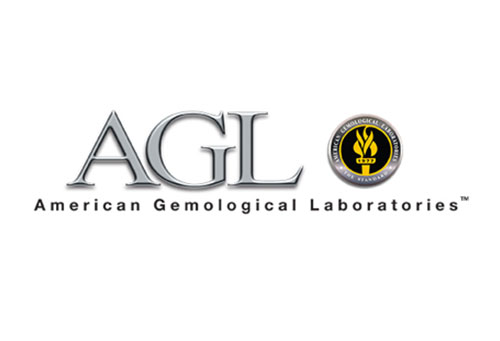 CGL - Ceylon Gem Laboratory
CGL is an experienced gemstone grading and identification lab in Colombo, Sri Lanka, dating back to the 1970s. The lab is renowned for its proficiency in grading and identifying Sri Lankan gemstones, particularly sapphires and rubies. CGL employs advanced equipment and a team of experienced gemologists to provide precise grading reports that include color, clarity, cut, carat weight, and treatments.
The lab is also engaged in research and education in gemology, with a focus on Sri Lankan gemstones and certification programs for appraisers and gemologists. CGL is recognized for its expertise, research, and dedication to gemology.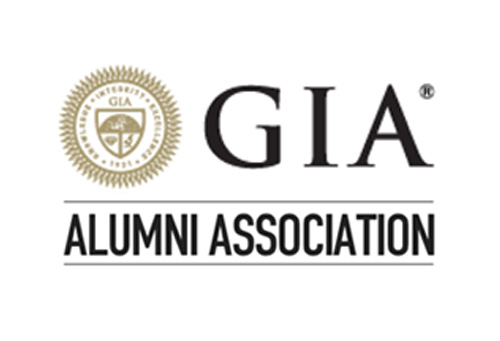 CGJ (Center for Gem & Jewellery Private Ltd
CGJ (Center for Gem & Jewellery Private Ltd) is a well-respected gemological laboratory located in Colombo, Sri Lanka. CGJ's expert gemologists provide accurate grading and identification of diamonds, colored stones, and pearls, with a mission to uphold the highest standards of integrity and professionalism in the industry.
In addition to laboratory services and research, CGJ offers certification and diploma programs through its training facility. CGJ's same-day high-quality service, along with online certificate validation, offers customers worldwide a reliable and trusted resource for authenticating gemstones.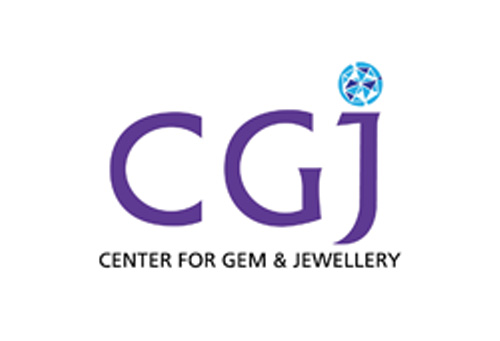 Visiting Sri Lankan gem mines
Sri Lanka is renowned for its high-quality gemstones, and visiting gem mines in the country can be an eye-opening experience. Tourists can witness the traditional and modern techniques used in mining and processing gems, see gemstones in their natural state, and gain a better understanding of the hard work and skills involved in the process.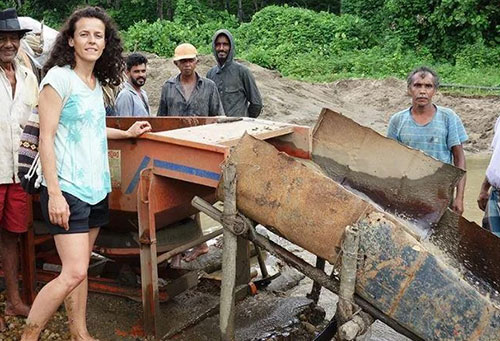 Visiting Sri Lankan Gem Markets
Sri Lanka's bustling gem markets are a must-see for anyone interested in gemstones and jewelry. The markets offer a wide range of gemstones, from rough to polished, in various cuts and sizes. Visitors can interact with local traders and learn about the history, value, and authenticity of the gemstones available.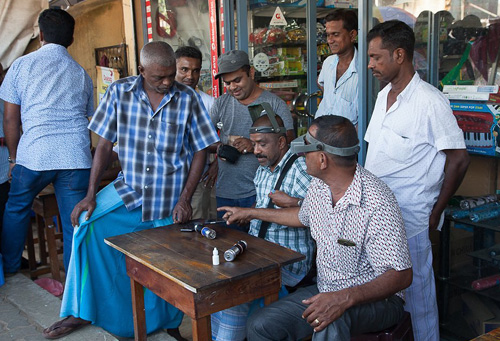 Gem identification
Gem identification is a critical skill for anyone involved in the gemstone industry. It involves the use of specialized equipment and techniques to determine the type, quality, and authenticity of a gemstone. A good understanding of gem identification can help to ensure fair trade, prevent fraud, and build trust among buyers and sellers.
Knowledge on cutting and polishing
Cutting and polishing are essential steps in the gemstone production process. Skilled artisans use specialized tools and techniques to transform rough gemstones into beautiful and valuable pieces of jewelry. Understanding the cutting and polishing process can help to appreciate the skill and artistry involved in creating stunning gemstone jewelry.